Luna & Monsters Tower Defense -The deprived magical kingdom-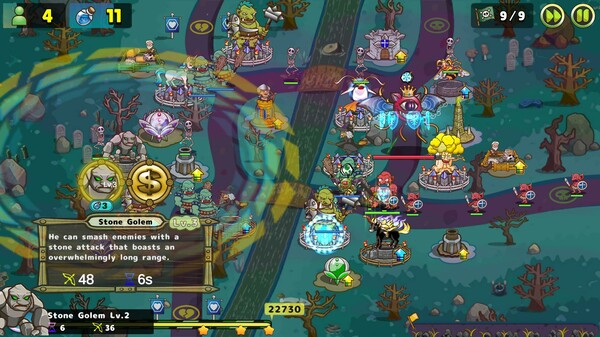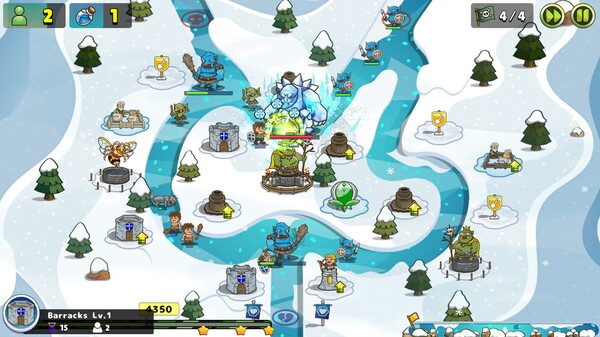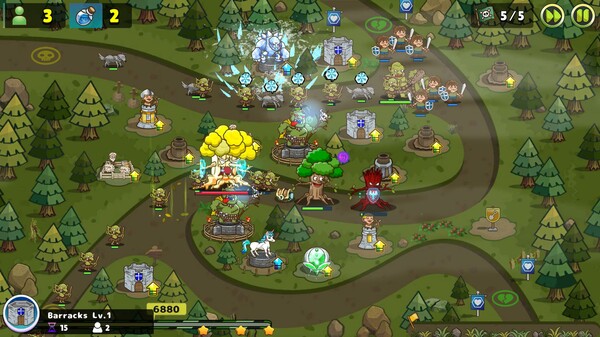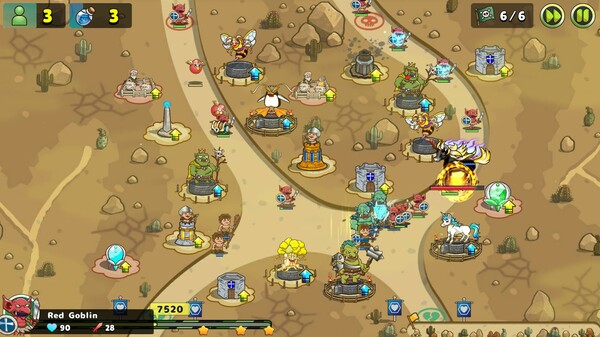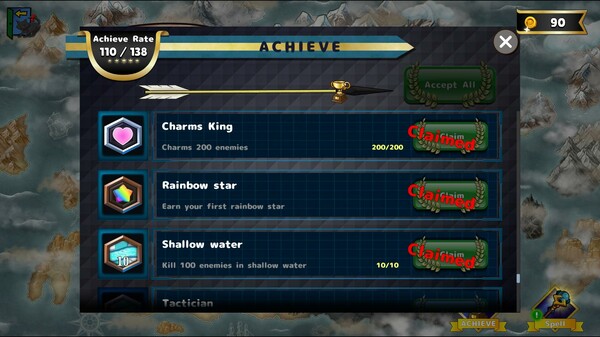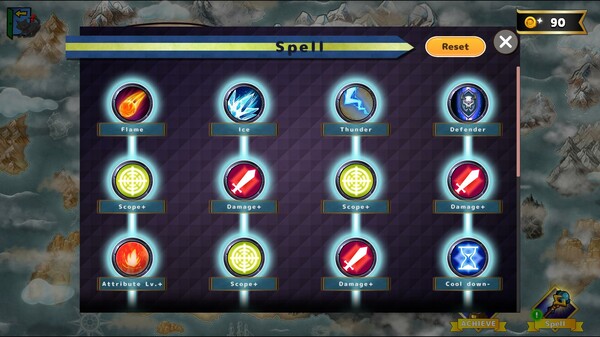 Minimum requirements
Minimum:
Requires a 64-bit processor and operating system

OS: Windows 7 / 8 / 10 / 11

Processor: Dual Core CPU

Memory: 2 GB RAM

Storage: 200 MB available space
windows, mac
Single-player, Steam Achievements, Partial Controller Support
Casual, Indie, Simulation, Strategy
20 Dec, 2022
Curator review
Embark on a journey with Luna, the world-traveling black cat, and defeat vicious monsters. Summon giant bosses by defeating them!
Full review
Embark on an exciting and magical journey with Luna, the world-traveling black cat, as she battles against vicious monsters in this captivating game. Luna, together with a legendary hero, once defeated the Demon King and saved the world. However, tragedy strikes when the hero goes missing without a trace. Will you be able to uncover the mystery behind his disappearance?
In your quest to find the hero and bring peace back to the world, you have the ability to summon giant bosses by defeating them. By producing MANA, you can summon powerful creatures like Unicorn that not only recover defenders but also increase MANA in your tank. As you raise their levels, they gain even more impressive abilities.
Each boss has its own unique attacks that can be used strategically according to different situations. For example:
King Goblin: This boss has magic that can make Goblin species betray enemies with a certain probability. Turning high-strength blue goblins or high-attack red goblins will give you an advantage in battle.
Master Penguin: With its freezing magic and long-range attack capability, this boss is incredibly effective against flying enemies.
Siren: The singing voice of this boss charms flying enemies and reduces their speed. Enchanted enemies also have a higher drop rate of treasure chests containing valuable mana.
EviIeye Queen:This boss possesses magic that can instantly kill or damage even powerful enemies who resist instant death attacks.Deft placement is crucial for maximum effectiveness.
To aid your defense against monsters' onslaughts,you must build four types of defense towers: bows,cannons,,anti-aircraft guns,and barracks.Building internal facilities such as Ranches increases population while constructing MANA Tanks increases MANA. Population is not only used to construct basic towers, but it also serves as your HP against enemy attacks.
With powerful summoning towers, you can unleash the unique magic of summoners to turn the tide in battles. This game offers a casual yet immersive experience, with each stage lasting just about 5 minutes. With a total of 65 stages and increasing difficulty as you progress further, it's essential to carefully plan your strategy and allocate resources effectively.
The game features four different attributes: fire,Ice, lightning,and wind.Trying different attribute combinations can have various effects on enemies. For instance, fire attacks may cause burning and additional damage over time while ice attacks can freeze enemies but remove the burning state.Be sure to take note of each enemy's attribute resistances before engaging in battle.
Immerse yourself further into the thrilling adventure with 35 original BGM songs that accompany key boss encounters.Enjoy multiple language options as well: English/Japanese/Chinese(Simplified)/Spanish/German/French/Portuguese(Brazil)/Turkish/Italian/Russian/Indonesian/Korean/Malay/Vietnamese/Hindi/Chinese (Traditional).
This latest update introduces new features such as a spelling feature where Luna supports you with her magic.And for even more firepower,you can now summon powerful soldiers called griffons to aid you in battle!
Overall,this game offers an engaging storyline,fantastic magical abilities,captivating bosses,and strategic gameplay that will keep players entertained for hours on end.Join Luna on her quest and start defeating those vicious monsters now!