Dinosaur Simulator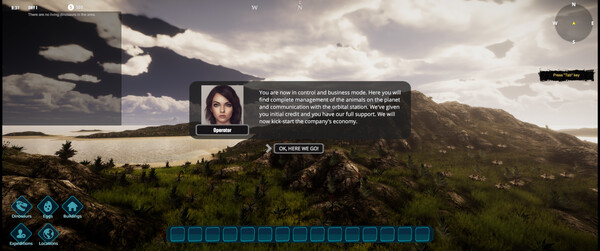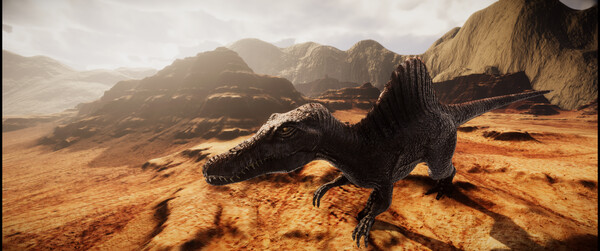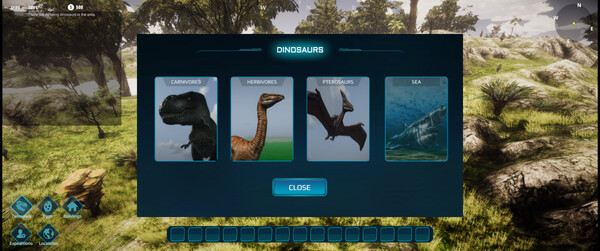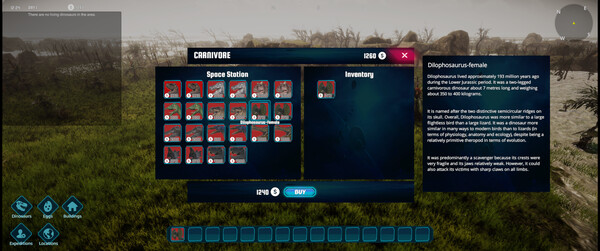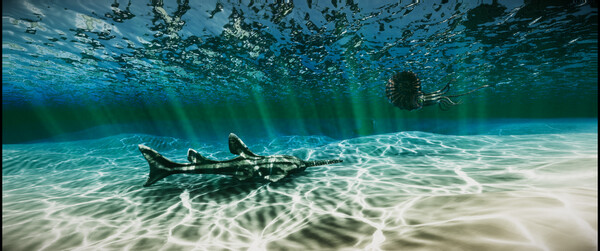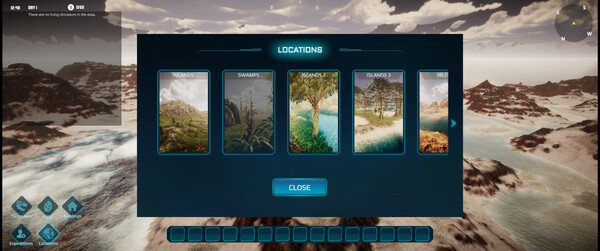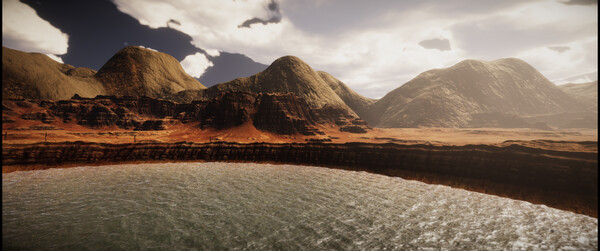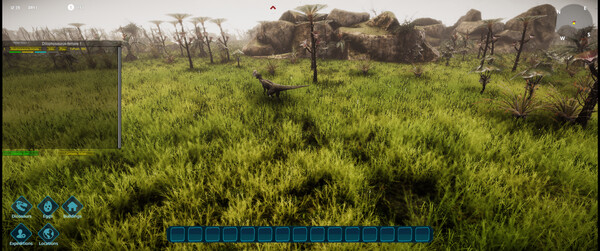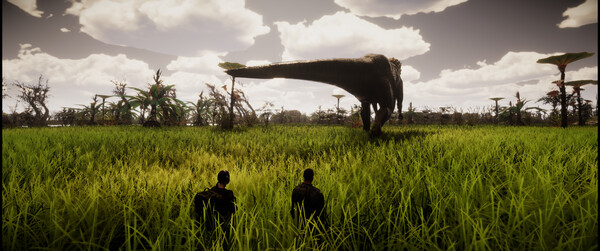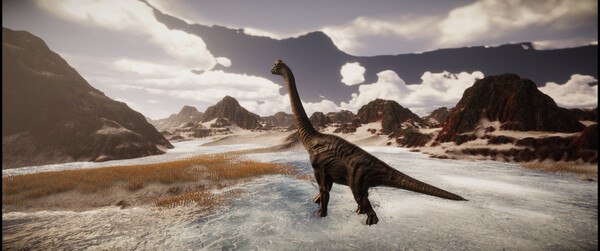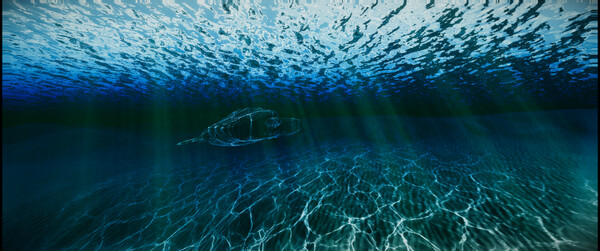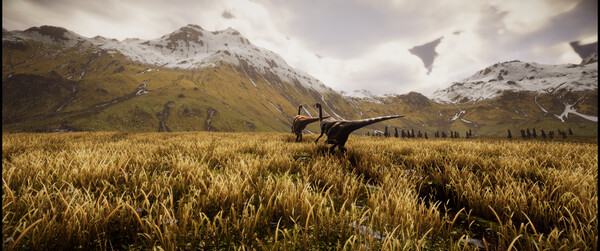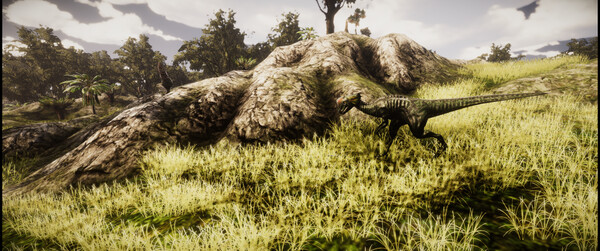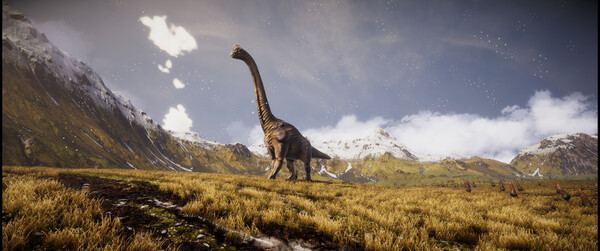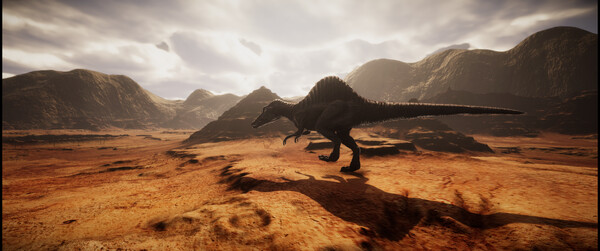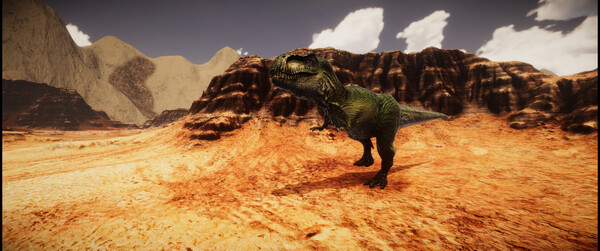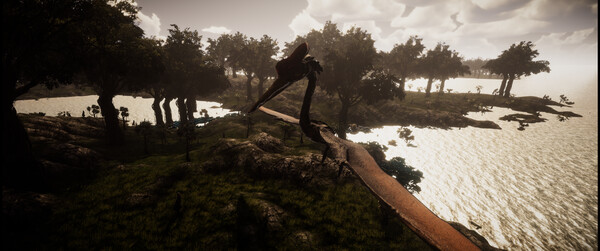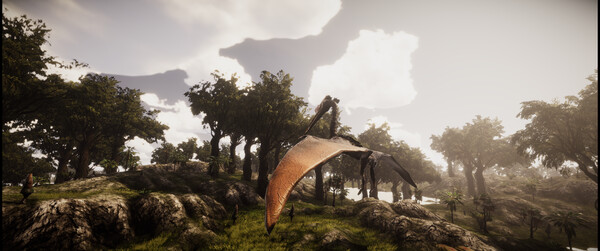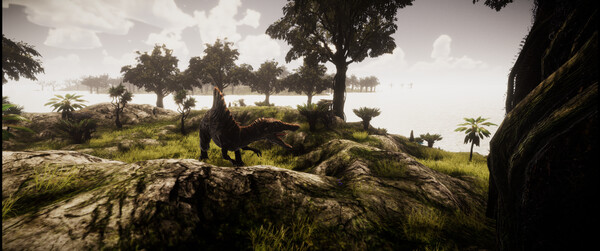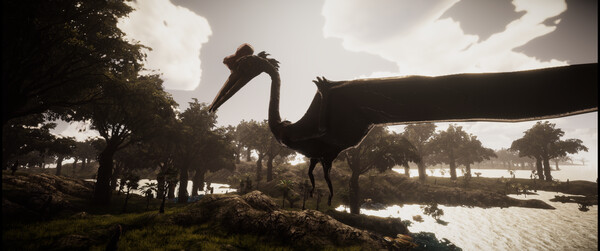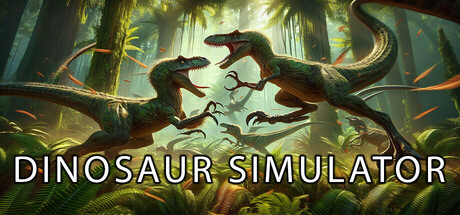 Minimum requirements
Minimum:
Requires a 64-bit processor and operating system

OS: Windows 10

Processor: Core i7-2600 or equivalent

Memory: 6 GB RAM

Graphics: Every basic graphics card

DirectX: Version 11

Storage: 8 GB available space
windows
Single-player
Action, Casual, Indie, Simulation, Strategy
2 Mar, 2023
Curator review
Experience the ultimate dinosaur adventure! In this game, you can colonize a new planet with over 40 different dinosaur species and maximize your profits while doing it.
Full review
Get ready for an unparalleled dinosaur adventure unlike any other! In this captivating game, you have the extraordinary opportunity to colonize a newly discovered planet and breathe life back into these magnificent creatures that once ruled the Earth. With over 40 diverse species of dinosaurs at your disposal, the possibilities are truly endless.
As a representative of a private company tasked with this momentous endeavor, your goal is clear: construct a fully functioning dinosaur ecosystem while strategically maximizing your company's profits. From herbivores to predators, pterosaurs to aquatic giants, you have an extensive selection of dinosaurs to choose from as you embark on creating your own Jurassic paradise.
The vast expanse of the planet offers numerous locations where you can revive and establish these prehistoric beings. You'll face thrilling challenges as you organize expeditions and hunts in pursuit of profit or personally tackle situations by venturing onto this mesmerizing planet yourself. Advanced technology even allows for direct control over the minds of any dinosaur under your care.
Breeding dinosaurs becomes an essential part of maintaining balance within this awe-inspiring world—selling their precious eggs and undertaking various tasks contribute significantly to achieving success in both financial terms and fulfilling scientific aspirations. However, it won't be solely smooth sailing—beyond these resurrected magnificent creatures lie native alien fauna that require careful management.
The compelling backdrop reveals an enthralling story rooted in our history's catastrophic event—the extinction that led to the demise of these towering beasts nearly 66 million years ago due to Chicxulub's colossal impact on Earth. Over time, through tremendous scientific advancements unlocking secrets hidden within ancient DNA samples paired with groundbreaking faster-than-light travel technology discoveries—a new hope arises—the prospect for colonization outside our solar system emerges.
In 2362—an epoch marked by ACTAS uncovering Hope—an exotic planetary gem strikingly reminiscent (85% similarity) of Earth from eons ago—the stage was set for a remarkable venture. This private corporation aimed to resurrect the dinosaur fauna and leverage it as an unprecedented commercial attraction, designating the entire planet as a protected reserve, allowing only paying visitors access—an ambitious move unabashedly projecting massive profits.
Now tasked with overseeing this monumental project as the director of planetary colonization, your responsibility is no small feat—constructing a functional and harmonious dinosaur ecosystem while maximizing profitability for your company. Thus, embarks your extraordinary journey into an immersive world brimming with possibilities.
Short Review: Treat yourself to the ultimate dinosaur adventure! In this engaging game, you can create a thriving colony on a distant planet teeming with over 40 distinct species of dinosaurs; all while skillfully expanding your financial empire in breathtaking fashion.