The paladin & The succubi servant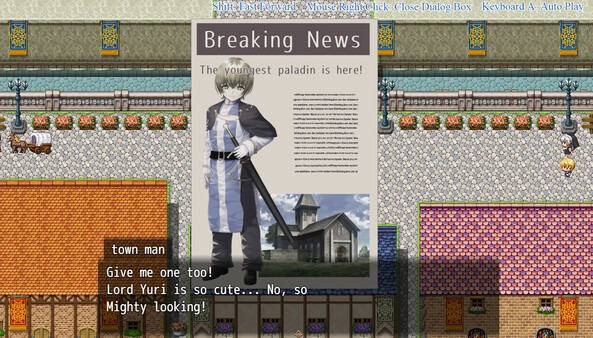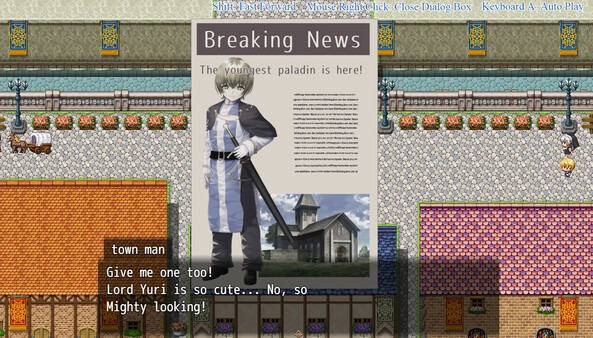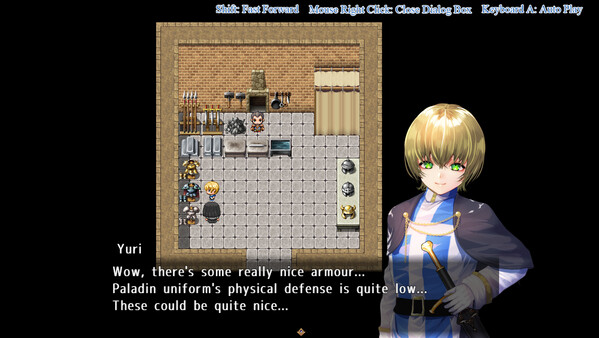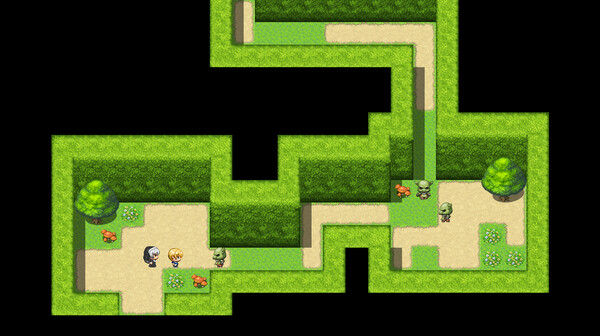 Minimum requirements
Minimum:
OS: Windows 7/8/8.1/10

Processor: 2+ GHz Processor

Memory: 4 GB RAM

Graphics: DirectX 9/OpenGL 4.1 capable GPU

Storage: 1 GB available space
windows
Single-player
Adventure, Casual, RPG
15 Jan, 2023
Curator review
"The paladin & The succubi servant" is an RPG game with a rich storyline and voice acting. Join Yuri and Koderia on their adventure to the royal capital.
Full review
"The Paladin & The Succubi Servant" is an enchanting RPG game that will transport players into a captivating world of fantasy and adventure. Developed by sugar*plum and published by Hanabi games, this game offers a compelling storyline that will keep players engaged from beginning to end.
The plot revolves around Yuri, a prodigious individual hailing from the Louis family, who embarks on a quest to become a qualified paladin. Alongside Yuri is his loyal servant Koderia, who was rescued from the slave market. Together, they set off on an arduous journey to reach the royal capital and meet the Queen.
As players navigate through this gripping role-playing experience, they assume control of both Yuri and Koderia. The duo encounters various challenges along their way to the capital as they strive to overcome unknown adventures in pursuit of their goal.
One key aspect that sets "The Paladin & The Succubi Servant" apart is its rich storyline. Delve deep into this intricately crafted narrative as you become intertwined with the lives of these fascinating characters. Discover unexpected twists and turns that will leave you eagerly anticipating what comes next.
In addition to its immersive story, "The Paladin & The Succubi Servant" also boasts impressive voice acting throughout gameplay. This feature enhances the gaming experience further by breathing life into each character's dialogue and helping create a truly engaging atmosphere within the game world.
To complement these outstanding elements, "The Paladin & The Succubi Servant" encompasses classic JRPG mechanics loved by fans worldwide. Utilize strategic thinking during battles against formidable foes or delve into side quests for additional exploration opportunities – there's always something exciting waiting just around every corner.
If you're craving an RPG experience brimming with adventure fueled by beautiful storytelling and fantastic voice acting performances - then look no further than "The Paladin & The Succubi Servant." Join Yuri and Koderia on their exhilarating quest to the royal capital, and prepare yourself for an unforgettable journey.