No Questions Asked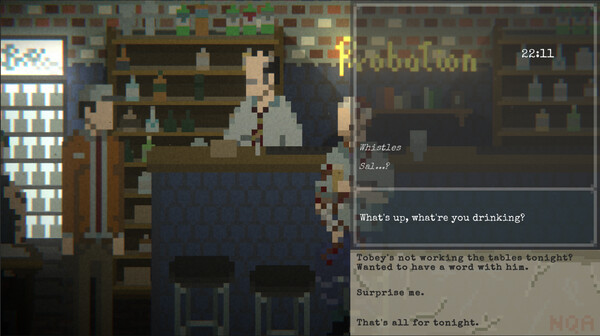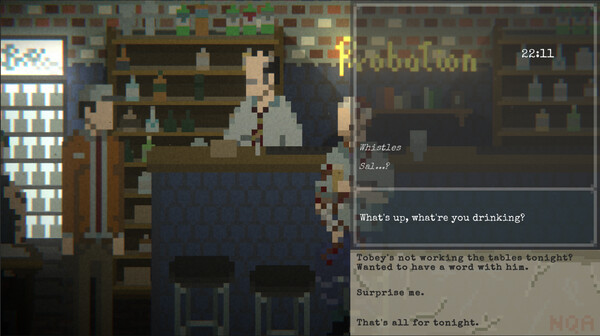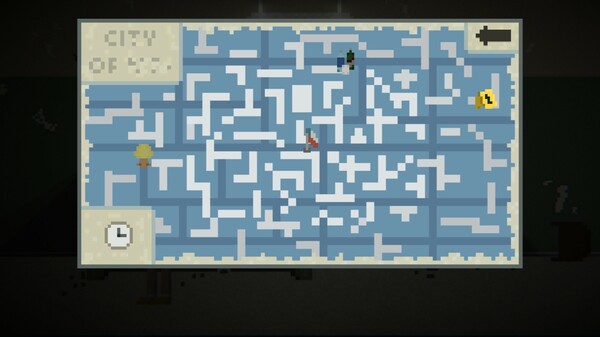 Minimum requirements
Minimum:
OS: Windows 7 (SP1+), Windows 10 and Windows 11

Processor: x86, x64 architecture with SSE2 instruction set support.

DirectX: Version 11

Storage: 200 MB available space
windows
Single-player, Steam Achievements
Adventure, Casual, Indie
9 Jan, 2023
Curator review
Be a detective and a courier in NQA. Follow the story or do your job, your choices matter. Multiple paths, endings, and drug-induced scenes.
Full review
Day 1, 7:48 kicks off an immersive experience in NQA where you assume the role of a courier. As you close the drawers and grab your car keys, you know that time is of the essence. The first delivery awaits, and traffic might pose an obstacle. Will you be able to navigate through this bustling city swiftly?
Fast forward to Day █, 18:32 - as Sal pours another Conviction into your glass, you find yourself mentally dissecting all the collected clues. A visit to █████'s place has left you with more questions than answers. Who's involved in their disappearance? And what could possibly be the motive? You contemplate these enigmas while wafting away cigarette smoke with a nonchalant flick.
NQA presents players with a captivating mystery that unfolds based on their choices. Will you follow every twist and turn of its intricate storyline or solely focus on executing your duties as a courier? The city presents numerous paths for exploration:
Engage in branching dialogues that shape your interactions
Experience scenes influenced by drugs and observe how they alter perceptions
Delve into multiple endings, each achievable through different means
In this vibrant metropolis, remember that time waits for no one - seize opportunities when they arise or risk watching them fade away before your very eyes.
NQA offers an intriguing blend of detective work and courier duties seamlessly intertwined within its narrative framework. It is up to you whether justice prevails or merely survives amidst shadows.


---
About reviewer:
Proudly reviewed by Alfonzo from KeyHub