Trigger Tennis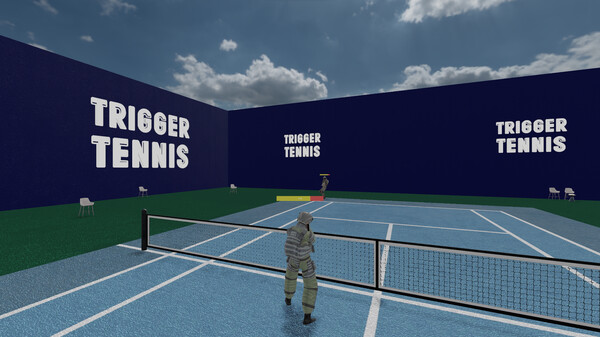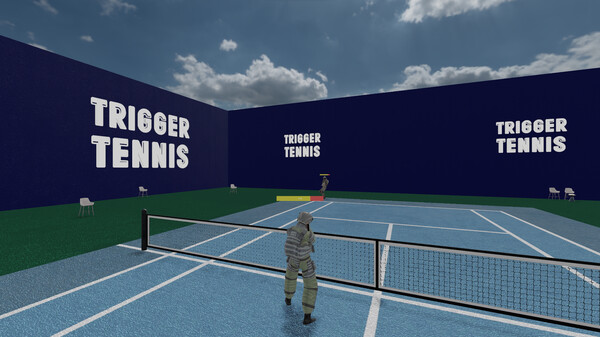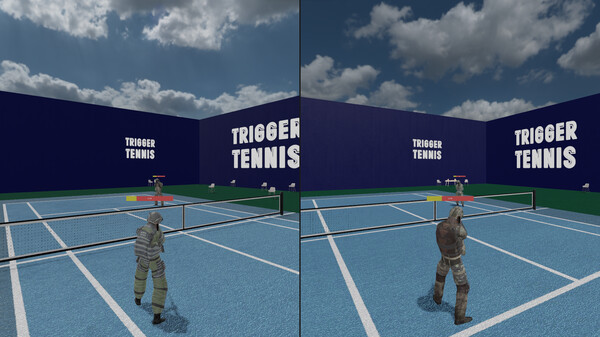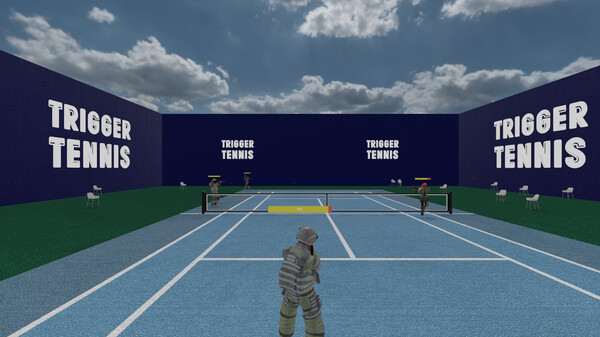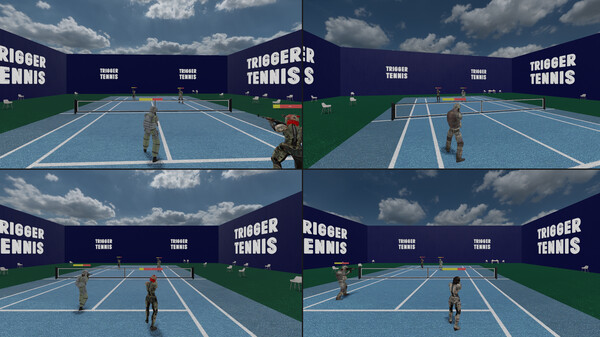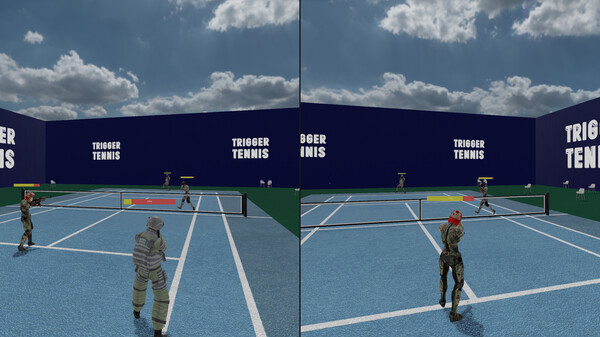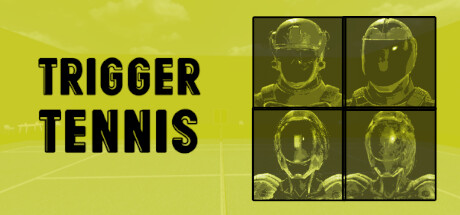 Minimum requirements
Minimum:
Requires a 64-bit processor and operating system

OS: Windows (64 Bit)

Processor: Core i3, Ryzen 3

Memory: 4 GB RAM

Graphics: 2 GB

Storage: 2 GB available space

Additional Notes: XBox, PlayStation, Nintendo, Steam or equivalent controller recommended
windows
Single-player, Multi-player, PvP, Shared/Split Screen PvP, Co-op, Shared/Split Screen Co-op, Shared/Split Screen, Partial Controller Support, Remote Play Together
Action, Casual, Indie, Sports, Early Access
18 Jul, 2023
Curator review
As if the game of tennis wasn't hard enough, imagine if you the game was played with machine guns and bullets instead of tennis rackets and tennis balls.
Full review
If you've ever wondered what it would be like to combine the intensity of a battlefield with the elegance of a tennis court, Trigger Tennis is here to fulfill your wildest fantasies. In this adrenaline-pumping game, you'll step into the shoes of one of four skilled soldiers: Sergeant John Smith, Captain David Lee, Private Sarah Johnson, or Private First-Class Maria Rodriguez.
The characters in Trigger Tennis are not your typical tennis players. They are battle-hardened individuals who have seen it all and know how to handle themselves in any situation. Whether you prefer the tough and experienced demeanor of Sergeant John Smith or the young and ambitious spirit of Private Sarah Johnson, there's a character for every player.
Once you've chosen your character, get ready for an intense match where every point is crucial - not just for victory but survival as well. Instead of traditional tennis equipment like rackets and balls, Trigger Tennis takes things up a notch by replacing them with machine guns and bullets. It's an exhilarating twist on the classic game that will keep you on edge from start to finish.
The objective in Trigger Tennis is simple but far from easy - be the first person or team to reach six kills. Brace yourself for epic battles filled with strategic moves and lightning-fast reflexes as you navigate through dynamic arenas designed specifically for this unique blend of sportsmanship and combat.
With its innovative gameplay concept combined with stunning visuals and immersive sound effects, Trigger Tennis delivers an experience unlike any other. Challenge yourself against friends in multiplayer mode or take on formidable AI opponents if going solo is more your style.
If traditional sports games no longer provide enough excitement for you or if weekend matches at your local court have become too mundane, give Trigger Tennis a try – because why settle for ordinary when you can unleash chaos on a tennis court?