Machinarium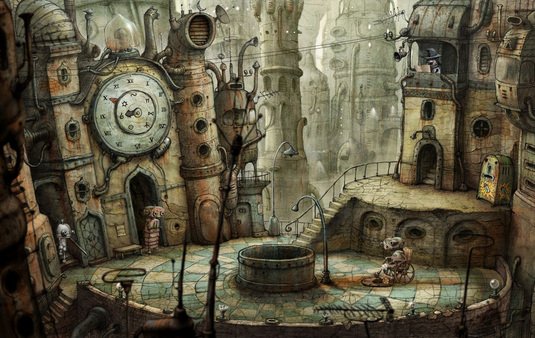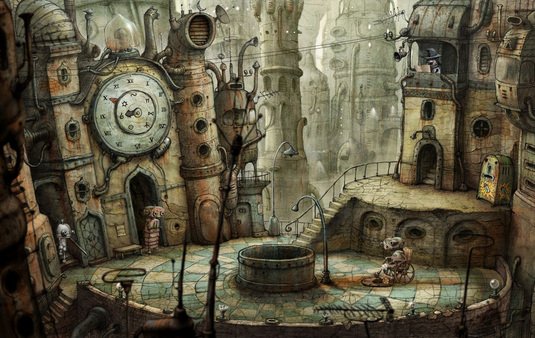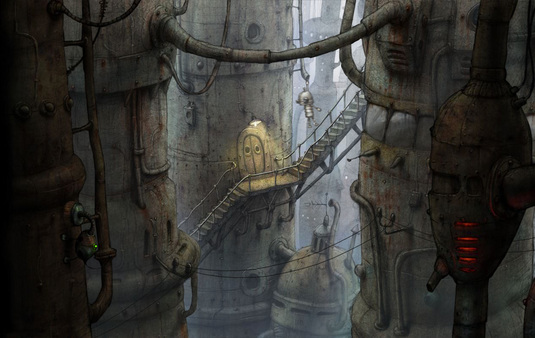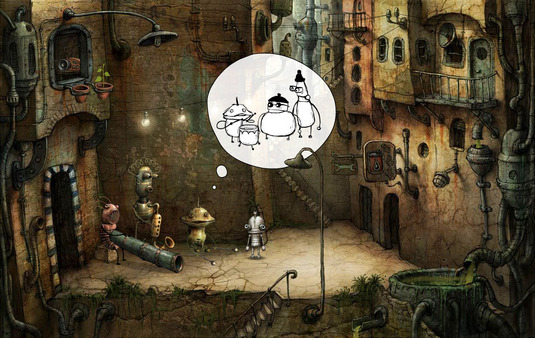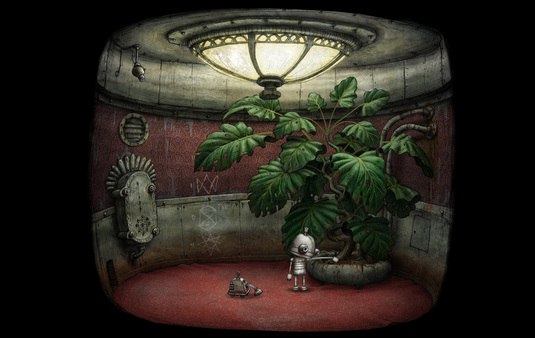 Minimum requirements
OS: Microsoft® Windows® XP/Vista/7/8/10

Processor: 1.8 Ghz Processor

Memory: 1GB Ram

Hard Drive: 1GB Free space

windows, mac
Single-player, Steam Achievements, Full controller support, Steam Trading Cards, Steam Cloud, Steam Leaderboards, Remote Play on TV
Adventure, Indie
85
16 Oct, 2009
Curator review
Machinarium is a stunning adventure game with a unique world populated only by robots. Solve puzzles, save your robot-girlfriend, and enjoy beautiful graphics and an original soundtrack.
Full review
Machinarium is an absolutely stunning adventure game that will captivate your imagination. Set in a unique world populated solely by robots, this game takes you on an extraordinary journey filled with puzzles and thrilling quests.
One of the most fascinating aspects of Machinarium is its beautifully designed world. The legendary city of Machinarium, with its old and rusty charm, serves as the backdrop for your adventure. Every corner of this intricate world is meticulously hand-drawn in 2D, resulting in gorgeous backgrounds that truly bring the game to life.
The story revolves around Josef, a little robot who finds himself thrown out into a scrapyard behind the city. Determined to save his beloved robot-girlfriend Berta from being held captive by the notorious Black Cap Brotherhood gang, Josef must confront wicked robots and overcome various challenges along his path.
Throughout your journey in Machinarium, you'll encounter a wide range of logical puzzles and brain teasers that will put your problem-solving skills to the test. From adventurous quests to captivating mini-games, there's never a dull moment as you progress through this enchanting world.
The visual experience is further enhanced by over one hour worth of carefully crafted animations that seamlessly blend into gameplay. These animations add depth and richness to every scene while immersing you deeper into Josef's story.
No adventure would be complete without an exceptional soundtrack to accompany it, and Machinarium delivers just that. Composed and recorded by Floex (known for their work on Samorost 2), every musical piece perfectly complements each moment within the game – whether it be intense or contemplative – creating an unforgettable audio-visual experience.
In addition to all these remarkable features,Machinarium also presents its dialogue system as comic bubbles with simple animations insteadof long boring conversations.With vibrant characters who communicate through these bubbles, the game effortlessly adds a touch of whimsy and charm to its storytelling.
If you're looking for an extraordinary adventure game that offers a truly immersive experience, Machinarium is an absolute must-play. With its stunning graphics, captivating puzzles, and enthralling soundtrack, this game will keep you hooked from start to finish.