Youtubers Life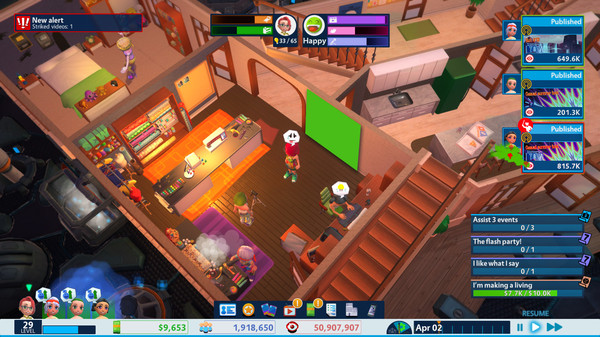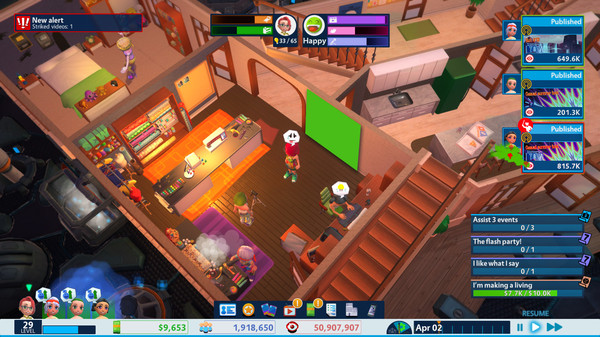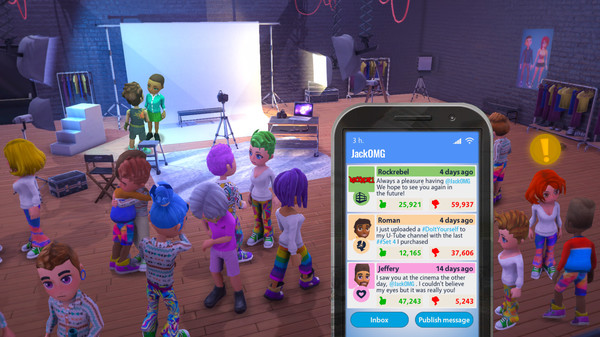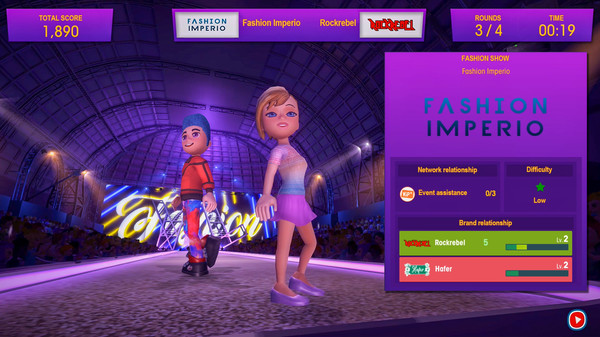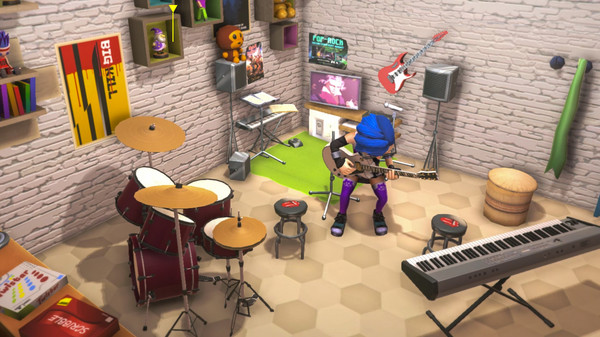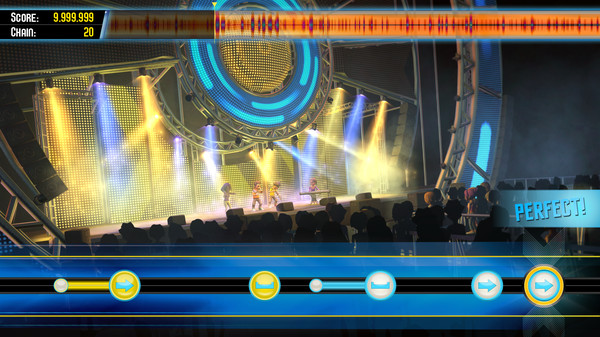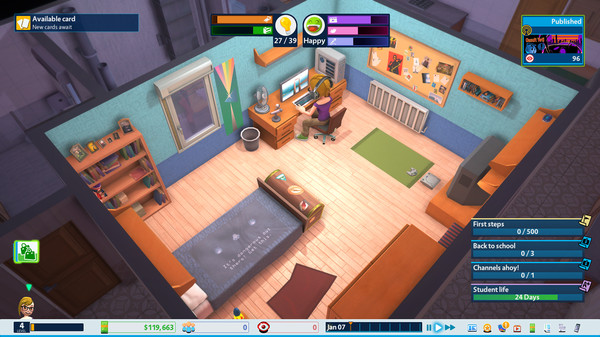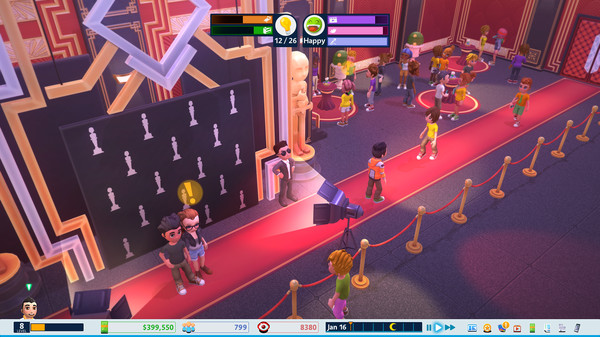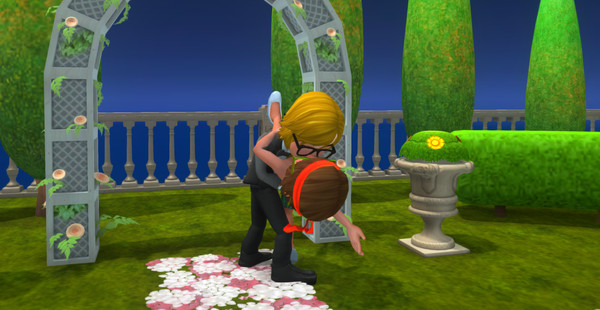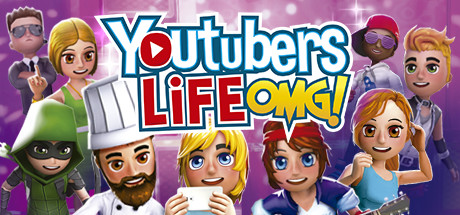 Minimum requirements
Minimum:
OS: Windows XP

Processor: Intel i3 or equivalent

Memory: 2 GB RAM

Graphics: 512MB VRAM (NVIDIA GeForce)

DirectX: Version 9.0c

Storage: 3 GB available space

Additional Notes: Better played at 16:9 resolutions. Check your quality settings in the game if you experience performance problems.
windows, mac, linux
Single-player, Steam Achievements, Full controller support, Steam Trading Cards, Steam Cloud
Adventure, Casual, Indie, Simulation, Strategy
2 Feb, 2017
Curator review
Have you ever wondered what its like in the life of a YouTuber? Well wonder no longer as this awesome game is the perfect representation of a YouTubers life. The good, the bad & the subs in between.
Full review
Living the Life of a YouTuber
If you've ever had aspirations of becoming a successful YouTuber, then Youtubers Life 2 is the game for you. This simulation game offers an incredibly detailed and realistic portrayal of what it's like to be a content creator on the world's largest video-sharing platform.
The Ultimate Influencer Simulator
Youtubers Life combines idle and time management gameplay elements to create an experience that truly captures the essence of being a social media star. As you work your way up from recording videos in your parents' home, you'll have to manage your time effectively in order to take care of your daily obligations while also uploading weekly videos to your channel.
As with any aspiring YouTuber, it can be tough to gain followers at first. However, as you consistently upload quality content, watch as your subscriber count starts to soar. It's crucial not to let negative comments from haters affect you along the way - remember that success comes with perseverance and dedication.
A Multifaceted Experience
Fashion Channel: Design clothes and attend fashion events while interviewing top models
Cooking Channel: Simulate cooking recipes or teach others how it's done while working towards culinary greatness
Gaming Channel: Record exciting gameplay footage and attract gamers around the world by showcasing their favorite titles
Music Channel: Create covers, compose original songs, and eventually perform live in front of thousands of adoring fans
Each channel offers a unique experience and challenges. Whether you're vying for the cover of fashion magazines or critiquing the latest video games, Youtubers Life 2 allows you to follow your passions and build an online presence that resonates with your desired audience.
A World of Possibilities
You'll have plenty to do outside of recording videos as well. Explore different genres by playing over 30 instruments or even try your hand at creating new dishes from various gastronomies. And who says YouTubers can't be fashionable? Design your own clothes, attend fashion events as a top model, and find yourself surrounded by celebrities.
A True-to-Life Simulator
Youtubers Life 2 is more than just a game; it's an immersive YouTube simulator that offers a realistic taste of the life led by social media stars like famous YouTuber Jacksepticeye. From managing your time and money wisely to keeping up with trends in order to stay relevant, this game leaves no stone unturned when it comes to authenticity.
The choices you make will shape your virtual persona - decide on an avatar's appearance carefully and embrace being the center of attention on social media platforms where dedicated followers shower influencers with love...or criticism!
Mingle with Other Influencers
If building your YouTube empire isn't exciting enough, Youtubers Life 2 throws exclusive parties where you can rub shoulders with your subscribers. Join forces with friends and compete to become the most popular celebrity in this realistic simulator game. See who can save money like a pro and reach millionaire status first!
Summary
In conclusion, Youtubers Life 2 is an engaging and captivating game that provides an authentic glimpse into the highs, lows, and everything in between of being a successful YouTuber. With its detailed simulation mechanics, variety of content creation options across different channels, and the ability to connect with fellow influencers in-game.
So if you've ever dreamed of becoming a social media sensation or wondered what it takes to go viral on YouTube, don't hesitate to give Youtubers Life 2 a try - your journey towards stardom awaits!
Get Youtubers Life 2 now on Steam