The Crown of Leaves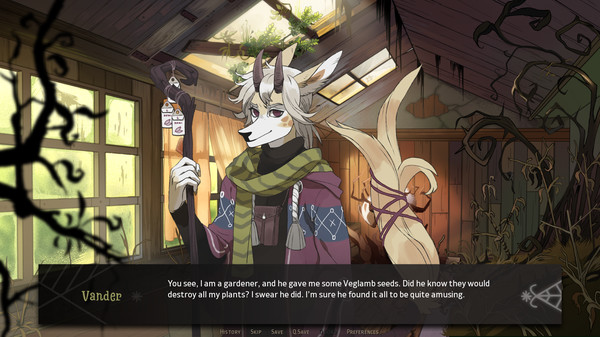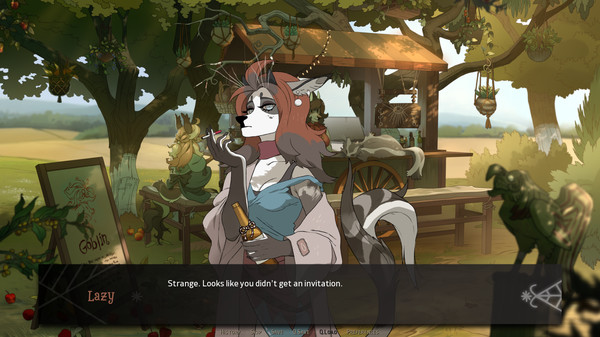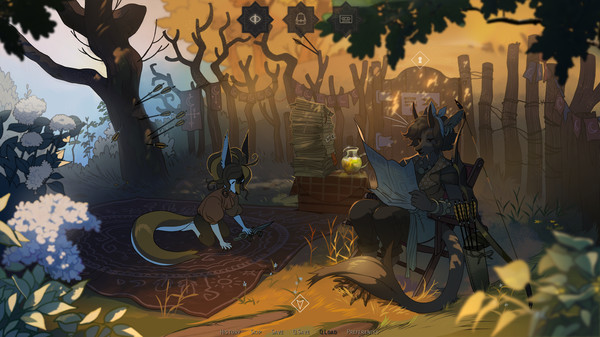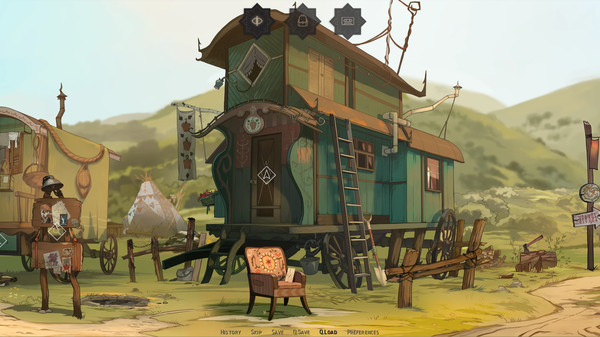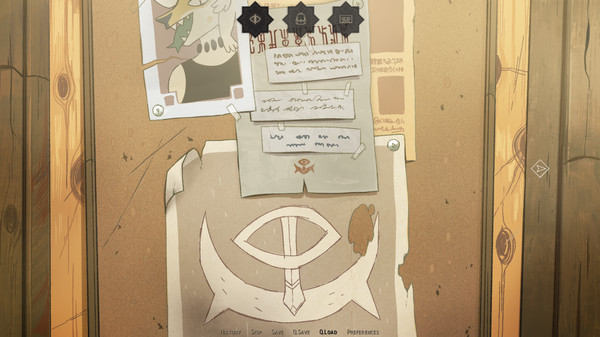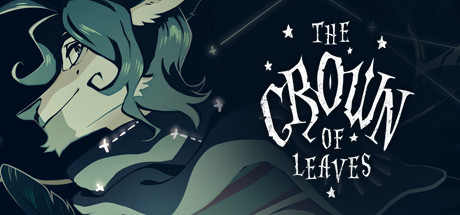 Minimum requirements
Minimum:
OS: Windows 7 or higher

Processor: 2.90 GHz

Memory: 3 GB RAM

Graphics: GeForce GTX 650+

DirectX: Version 11

Storage: 3 GB available space

Additional Notes: Linux version will be added later
windows, linux
Single-player, Steam Achievements, Steam Trading Cards, Steam Cloud
Adventure, Casual, Indie
26 Nov, 2018
Curator review
I couldn't get enough of this awesome hybrid between a non-kinetic visual novel and point-n-click adventure, It had elements of both that keept me wanting more and I can't wait for the next chapter.
Full review
I recently had the pleasure of playing The Crown of Leaves, a unique hybrid between a non-kinetic visual novel and a point-n-click adventure. Let me tell you, this game kept me captivated from start to finish.
Plot
The story follows Roui, a jeweler who returns to his homeland after facing failure in the city. Frustrated by the mystical beliefs of his hometown, Roui dreams of returning to his old life but is in need of money. When he accepts a commission from a local baron, he unwittingly becomes entangled with the Mad Rook - an enigmatic spirit with strange magic and dark humor.
The strangeness of the story may seem daunting at first but trust me when I say that everyone can find something relatable in this tale. Each character is intricately developed and their struggles mirror our own daily experiences.
Setting
The game takes place in Shang-La, a fictional world filled with mixed cultures and eras. Here, science intertwines with mysticism creating an intriguing backdrop for the narrative. From glasses to phones to electricity and radio - this world has elements familiar to us but also retains its own unique charm.Sahash are another fascinating aspect of Shang-La; they are an intelligent race alongside humans divided into five nations each with their distinct traditions and culture. Despite their differences from humans, they coexist harmoniously while trying to emulate them despite their more animalistic nature.If you have an affinity for well-constructed worlds brimming with creativity then The Crown of Leaves will not disappoint!
Gameplay Features
In your journey, you will communicate with multiple characters, forging both friendships and bitter enemies along the way. The depth of these interactions adds to the immersive experience.
Collecting and crafting items is a crucial aspect of the game. This mechanic adds an element of strategy and resourcefulness to your adventure.
The world of Shang-La is ripe for exploration, teeming with unusual creatures waiting to be discovered. Get ready for some mesmerizing encounters!
Hunting for hidden clues will allow you to uncover more about the captivating cast of characters as well as unravel further mysteries within the plot itself. It's a challenging yet rewarding aspect that keeps you engaged throughout.
Astonishing Visuals and Sound
The Crown of Leaves boasts animated sprites that breathe life into its vibrant world. Each character feels unique and visually stunning while immersed in their surroundings.Accompanying this visual feast is an atmospheric OST that complements every moment perfectly, from eerie melodies during mysterious events to uplifting tunes during heartwarming scenes - it truly elevates the whole gaming experience.
In Conclusion
All in all, I simply couldn't get enough of The Crown of Leaves' hybrid gameplay style that blends non-kinetic visual novel elements with point-n-click adventure mechanics flawlessly. I was left eagerly anticipating more after completing its first chapter; so much so that I can't wait for future DLC releases! Whether it's through its compelling plot or immersive setting, this game managed to capture my attention until the very end.