The 'I Love Money' Show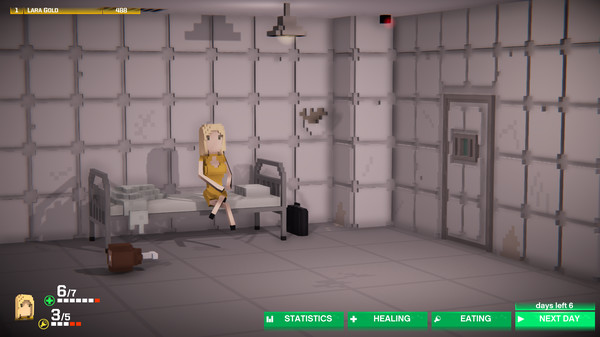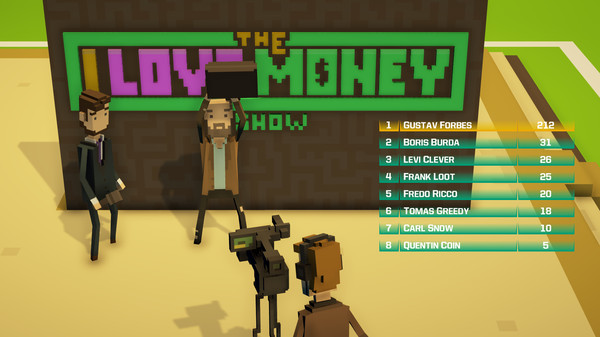 Minimum requirements
Minimum:
OS: Windows XP SP2

Processor: Dual core CPU 2.4 GHz

Memory: 1 GB RAM

Graphics: Intel HD Graphics

DirectX: Version 9.0

Storage: 250 MB available space
windows, mac
Single-player, Multi-player, PvP, Shared/Split Screen PvP, Steam Achievements, Full controller support, Remote Play Together
Action, Casual, Indie
11 Oct, 2018
Curator review
This is more then just a great time killer of a game, it is a genuinely fun to play game. Either in single player or multiplayer, you will have so much fun collecting coins to keep your char alive.
Full review
I recently had the pleasure of playing a game called 'I Love the Money' developed by Creepy Brothers Studio, and let me tell you, it is more than just a great time killer. It is a genuinely fun and addictive game that will keep you entertained for hours on end.
The premise of the game revolves around eight money-obsessed individuals who are placed on a remote island to take part in a TV show. Their objective? Collect as many coins as possible while navigating through various traps and fighting off their competitors. The contestant with the most coins at the end wins, but it's not as simple as it sounds.
What sets 'I Love the Money' apart from other similar games is its attention to detail when it comes to gameplay mechanics. Whether you choose to play in single-player mode or multiplayer with up to five friends, there are plenty of opportunities for strategic thinking and intense competition.
In single-player mode, I found myself engrossed in trying to outsmart my opponents while also avoiding hazardous traps scattered throughout each level. The AI opponents provided formidable challenges that kept me on my toes every step of the way.
However, where 'I Love the Money' truly shines is in its local multiplayer mode. Gather your friends around for an evening of intense brawling action as you all compete against each other for those precious coins. With customizable levels and adjustable bot difficulty settings, there's no shortage of ways to enjoy this raucous party game.
One aspect that impressed me was how well-balanced both single-player and multiplayer modes felt. The controls were responsive and intuitive, allowing for seamless gameplay regardless of which mode I chose.
Aside from providing endless hours of entertainment value, 'I Love the Money' also offers players an immersive experience with its captivating visuals and soundtrack. From vibrant environments filled with elaborate traps to adrenaline-pumping music that perfectly complements the high-stakes action, every element of this game is thoughtfully crafted.
My only minor gripe was that in between matches, players are sent to a ward where they can recover from injuries. However, this comes at the cost of spending hard-earned coins. While it adds an extra layer of tension and decision-making, I couldn't help but feel a bit frustrated at times when I had to part with my precious currency.
All in all, 'I Love the Money' is a standout title that deserves recognition for its addictive gameplay, competitive multiplayer mode, and attention to detail. Whether you're looking for a thrilling single-player experience or an exciting party game to play with friends, this game delivers on all fronts. So grab your controller or gather your pals; it's time to knock out some coins and show everyone why you love the money!